Rev. Sunny Kang, Chair
Rev. Kang has been in pastoral ministries since 1981 and is currently the Head Pastor at United University Church, located on the north end of USC Campus. He received his Master of Divinity at Bethel Theological Seminary and completed his Doctor of Divinity at the United Theological Seminary. In addition to pastoral ministries, Rev. Kang has been an active member in serving the community as a Grant Program Manager for the McKnight Foundation, and as a national staff of the Presbyterian Committee on Self-Development of People of the PCUSA General Assembly. Rev. Kang has been married to his wife Maryan Presler, and they have 3 children: Taylor, Mia, and Wes.
---
Yun Kim, Ed.D, Vice-Chair
Yun Kim is CEO of Emperor's College of Traditional Oriental Medicine. Founded in 1983, it is one of the oldest and most distinguished schools of acupuncture in the United States. She received her Doctorate Of Education in Educational Leadership at USC.
---
   Julie Yu, Member
Ms. Lisa Yang is a Partner at Lim Nexus, where she practices business litigation. Ms. Yang has served as the President of the Korean American Bar Association of Southern California, former board member of the Center for the Pacific American Family, and past president and chair of the International Association of Korean Lawyers, Overseas Chapter. She received her undergraduate degree from Occidental College and her law degree from University of San Diego School of Law.
---

Charles Yoo, Treasurer
Charles Yoo is the Technology Engineer – Compliance at Capital Group Companies, Inc. He was born in Singapore and grew up in Vancouver, Canada. Charles attended the University of Texas-Pan American on a golf scholarship and graduated with an International Business degree. Charles and his wife, Mi Kyong, are licensed foster parents, and have recently adopted. He is a graduate of The Riordan Leadership Institute Program and has served as a Board Intern at Orangewood Children's Foundation. His long term goal is to help adoption and foster nonprofit organizations, to help develop a strategic plan and direction.
______________________________________________________________________________________________________________   
Angela Yoon, Member
Angela F. Yoon is a Civil Service Advocate for the Los Angeles County Department of Human Resources, where she represents various County departments in administrative hearings involving employee disciplinary matters. Prior to this assignment, she worked for (now former) Supervisor Michael D. Antonovich of LA County Board of Supervisors as Board Deputy for health and homelessness issues of the 5th District. Angela has been a public servant throughout her career, serving active duty as an officer in the US Army Military Intelligence Corps immediately upon graduating UCLA with a Political Science degree. She continues to stay involved with Asian-American issues, particularly as they affect constituents in the County, and is an active member of the Los Angeles County Asian American Employee Association.
---
   Anthony Kim, Member
Anthony Kim has more than 24 years of experience within the field of Commercial and Retail Banking and his expertise is a well-recognized among the executives of Korean American banking industry. Currently, Anthony is the Executive Vice President and Banking Officer at Hanmi Bank. Prior to this position, he served as Senior Vice President and District Manager, District I/CLC I at BBCN Bank. Anthony received his masters degree at the Pacific Coast Banking School (PCBS) and his bachelor's degree at California State University.
---
Nancy is a commercial and residential real estate developer, overseeing a portfolio of properties throughout Koreatown and Downtown LA.  She serves on the board of directors for SIA Projects (Save Iconic Architecture), a foundation dedicated to preserving architecturally notable properties from demolition through historical landmark designation.  Nancy also serves on the board of the Pak Family Foundation, established in 2017 with the mission to aid crisis affected children and families in the community.  She graduated from UCLA with a BA in English Literature.
---
Christine Y. Oh, Member
Christine is the Executive Vice President and Chief Financial Officer at Open Bank. She has 21 years of experience in banking and volunteers at her church regularly. She received her BS from California State University, Northridge.
---
Jina Park, Member
Jina is the founder and CEO of PLUSH (Posh Little Urbanites Show), a luxury baby and toddler trade show in Los Angeles, and PlushLittleBaby.com, a website and blog for luxury baby and toddler goods. Jina and her husband are active in their church and Generosity Water, a non-profit through which they have built multiple drinking water wells in Africa. Jina attended FIDM and received her BA from UCLA.
---
Julie is an orthodontist Arcadia Dentaldontics. She was active in the USC Korean Dental Students Association. Julie received her DDS from USC and BA from Occidental College. She received her Certificate in Orthodontics and MS in Oral Biology at UCLA. While studying orthodontics, she worked at the UCLA Venice Clinic and served as Head Graduate TA.
---
Jae Chung, Member 
Jae is the Vice President, Strategy and Business Development and a member of the Executive Team at CHA Hollywood Presbyterian Medical Center.  He has previously held leadership positions at City of Hope National Medical Center and Dignity Health.  Jae holds a masters degree in Health Administration from California State University Northridge and a bachelor's degree in Business Administration from the University of La Verne.  He volunteers as a member of the Practitioner Advisory Council for the Health Sciences department at California State University Northridge.
---
Samantha Han, Member 
Samantha Han is a Board-Certified Obstetrician-Gynecologist and is the lead esthetician at SH Aesthetics Laser Center. She earned her Bachelor's degree in Los Angeles and received her medical degree from New York Medical College in 1995, and has been in practice for over 20 years. While working towards her degree, Samantha completed her residency at The Brooklyn Hospital Center in Brooklyn, New York. She is an active Fellow of the American Congress of Obstetricians and Gynecologists.
---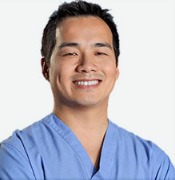 Eugene Kim, Member 
Dr. Eugene Kim is a double board-certified plastic surgeon in Beverly Hills. He currently serves as an Assistant Clinical Professor in Plastic Surgery at the University of California, Irvine. Dr. Kim obtained his undergraduate degree at Dartmouth College and his medical degree at New Jersey Medical School. He completed his surgical residency and fellowship at New Jersey Medical School and his plastic surgery fellowship at University of California, Irvine.
---
Eugene Kimn, Member
Eugene Kimn is board-certified in Child and Adolescent, Addiction, and General psychiatry, practicing in Los Angeles since 2008. He obtained his undergraduate degree at Duke University, medical degree at the Medical University of South Carolina, and completed his general residency at the University of Southern California. He completed a Child and Adolescent Psychiatry Fellowship at USC and his Addiction Psychiatry Fellowship at UCLA-San Fernando Valley. Eugene currently serves his community at Phoenix House, Lake View Terrace and Venice locations, as well as consults at Paradigm Malibu, where he works with adults and adolescents through mental health and addiction services. He remains a strong advocate for mental health for all ages, genders, races, and cultures.
---